Welcome to the 115th volume of WizeWorld: a collection of stories and sounds to round out your month, pique your curiosity, and widen your wizdom. 
This month is all about challenging the status quo: from a doctor taking on the sugar giants, to a book that depicts the women at the forefront of social and societal change through street art. So grab a Wize (hot or iced) and dive in to learn more.
We'll be looking at:
A doctor zeroing in on Big Soda's predatory practices

An interview with nutritionist and fitness coach Edin Sehovic

Street art that celebrates powerful, important women

Heron Preston's November set at The Lot Radio

The Kyiv bakery staying resolutely open
Learn
Empty calories, predatory ads and long-term health implications: Dr. Sandro Demaio has had enough of Big Soda and encourages you to kick them to the curb, too. As he points out, even cake can is often enriched with vitamins and minerals (through flour) but no such health halo exists for sugary sodas that only do harm. And that harm goes beyond personal health, as The Guardian recently pointed out with Coca-Cola's cynical sponsorship of the Cop27 climate summit. 
Connect
Fitness coach and nutritionist Edin Sehovic was diagnosed with diabetes at just 14 years old, and it sparked a lifelong interest in health, nutrition and fitness. After working in the personal health and fitness field for a few years, he noticed people often came to him with the same questions, and realized he could help even more people through the lens of social media. As you might imagine, he's no fan of sugar-loaded energy drinks and sees Wize as a refreshing way to get hydrated—especially if you struggle to get in enough fluids in the day. 
See
Street art, a medium typically dominated by men, can often feel exclusionary to female artists. That's why journalist Alessandra Mattanza and Museum of Urban and Contemporary Art founder Stephanie Utz are trying to change that. Their book, Women Street Artists, highlights the graffiti, murals and yarn bombing that you can find all around the world from creators like Camilla Falsini, #LEDIESIS, Olek and more. 
Listen
Heron Preston Johnson is an artist, designer and creative director who also finds time to DJ. We're bringing you his set from The Lot Radio last month where he incorporated a little bit of everything to give you that last push to get through Friday and make it to the weekend. 
Get inspired
Since the invasion of Ukraine, one bakery in Kyiv has remained resolutely open. Not only has Bakehouse Bakery kept their ovens alight but they've also donated over 100,000 loaves to those in need. Inspired by their determination in the face of extreme adversity, some of the world's top chefs have created a cookbook in their honor to lend a helping hand. The book is currently being published in the UK and Australia with proceeds going to Disasters Emergency Committee's Ukraine Humanitarian Appeal..
Sign up for our newsletter to get these hand-picked gems in your inbox every month.
READ NEXT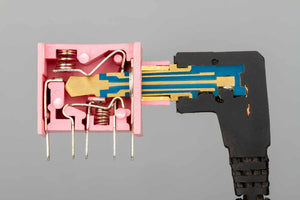 WizeWorld Volume 117
Another day, another alarming report on the risks of artificial sweeteners. 
READ MORE >